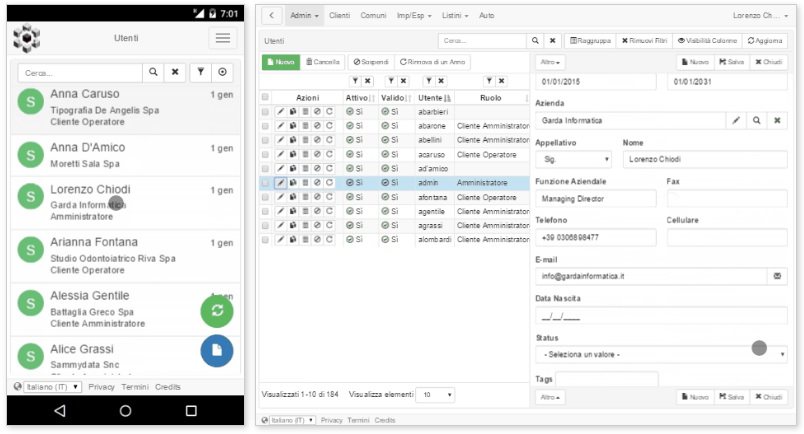 Gone are the days when all companies in the same sector were doing more or less the same thing. Today the success of a business is closely linked to its uniqueness and the uniqueness of its workflows.
As a result, innovative companies are increasingly looking for software solutions tailored to follow their work processes. Solutions that can be modified over time to adapt to the changes of the company.
We as other software houses, receive always more frequently request to develop customized solutions. The time and cost of development are the key factors. The customer expects low costs and to wait a few months from request to delivery.
This raises the need to follow rapid development approaches that reduce time to market and costs.
In addition, over time the bar of requirements has risen. Until a few years ago "business software" was synonymous with desktop application and in the best of cases, client-server application. Nowadays "business software" is synonymous with web application used anywhere and on any device (smartphones, tablet devices and desktop computers).
This is also why the RAD tools (Visual Basic, Delphi, etc.) that have been successful in the 90's are now obsolete.
So what alternatives has today a developer asked to develop business software in a short time?
Let's see together.